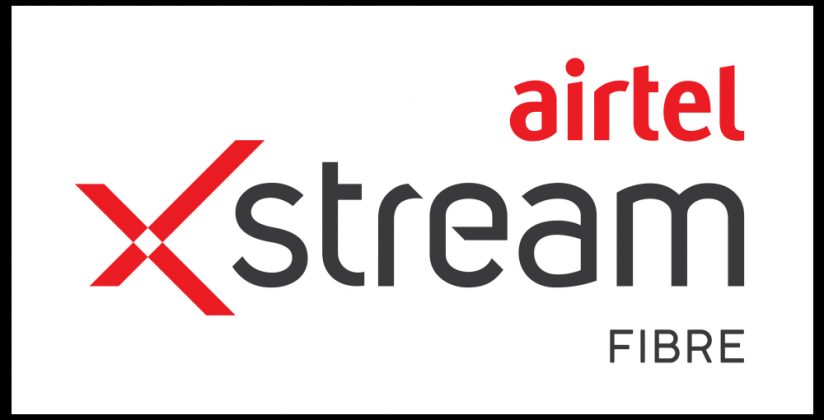 Bharti Airtel has upgraded its Xstream fibre broadband service with new plans, the price of these plans starts at Rs 499 in which customers will get ' unlimited ' high-speed Internet access. The telecom company has also announced Airtel Xstream Bundle, under which the company is offering Xstream Android 4K TV Box with all its Xstream Fiber plans.
Not only that, but the company will also provide access to complimentary OTT apps with it. It may be recalled that the change made by the company has been introduced to hit the rival Reliance Jio company.
Airtel Xstream Fibre Broadband Plans
According to the latest change, Airtel has introduced five different monthly plans under the Xstream Fiber broadband service. This plan starts at Rs. 499, which is the cheapest plan for this series. In this plan, customers get 40Mbps speed. In addition, the company has introduced a monthly plan of Rs 799 with a speed of 100Mbps. There is a plan of Rs. 999 with 200Mbps speed, 300Mbp speed in a plan of Rs. 1,499 and 1Gbps speed in a plan of Rs. 3,999.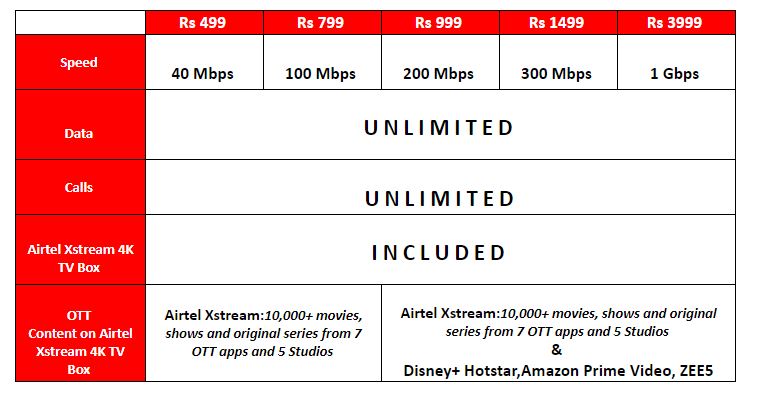 However, Airtel has mentioned on its term and conditioning page that it will also apply fair use policy (FUP), which will bring down the speed to 1,024Kbps after 3,333 GB usage of data.
The new Airtel Xstream Fibre broadband plan will also receive unlimited voice calling with unlimited data, but this facility will be available to users who are using landline phones with their connections. The plan also includes Airtel Xstream Access, which includes more than 1000 movies, shows and OTT apps. In addition, Amazon Prime Video, Disney + Hotstar and Zee5 service will be available with an Airtel broadband plan of Rs 999, Rs 1,499 and Rs 3,999.
In addition to the new plan, Airtel has also announced the Xstream Bundle offer, under which broadband users are offering Xstream Android 4K TV Box with a deposit amount of Rs 1,500, with complimentary Amazon Prime Video, Disney+ Hotstar and Zee5 access. Earlier also, Airtel had offered TV boxes to broadband users with a security deposit of Rs 1,500. However, complimentary access is new.